We hope everyone had a great summer. It sometimes seems we just bring out the patio furniture and BBQ and the next thing we know we are raking leaves! Don't worry though, there are lots of nice days ahead and there is still time to take a beach walk in.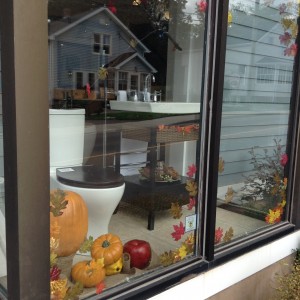 At Mr. Plumber we had a busy summer. There were many Bathroom Renovations completed and lots of happy customers. Our Showroom has seen a lot of visitors. and some very nice additions. If you haven't stopped by you really should !
A few things to think about as fall is here and winter approaches:
– Have you arranged to have your summer home winterized? We would love to look after this for you and can professionally prepare it for the season ahead.
– Have you had your heating system cleaned and serviced? Properly cleaning your Boiler or Furnace can save fuel and headaches during the heating season.
– If you plan to leave your home for an extended period we have a selection of thermostats that you can monitor from your Smartphone of hand held devices. They will even email you in the event of a system failure. Very inexpensive peace of mind and our technicians are trained to install them.
– Need your oil tank replaced? We have some of the best prices around and all installations are done to the latest provincial codes.
We would like to thank our many customers for your loyal support of our local business. Thanks to you, we continue to employ your neighbours and fellow Islanders !