Why do I need to test my water regularly?
Water treatment should be done consistently & regularly each year. It's an important part of your water system support and more importantly, water is always changing. Regardless of whether your water is safe based on the last test, it might now contain high measures harmful elements. These elements can negatively impact your skin, hair, health, influence your plumbing system's execution, and decrease system capacity. Because this happens gradually, you may not recognize it.
Watch out for these harmful impurities in your water:
Coliform bacteria
E. coli
Nitrate/nitrite
Arsenic
Hardness
Volatile organic chemicals
Metals
Lead/copper
Inorganic chemicals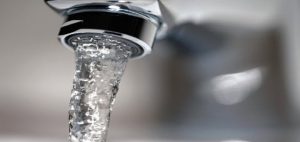 The best way to treat this is using an updated water treatment system. Water technology has advanced significantly over the past couple of years. New water treatment equipment such as water softeners and UV Light Treatment systems are all the rage.
We recommend testing your water at least one time a year. Mr. Plumber has DIY water testing kits for you. However, the best bet is to have a professional to test your water and Mr. Plumber is certified to do just that!
Want to learn more about how well you can treat your water at home? Call Mr. Plumber for free toll at (888) 275-5888 to avoid future water impurity problems.
Posted by: Alaa Homsi, clean water & health enthusiast!