Plumbing Services & Supplies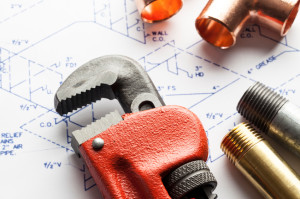 Mr. Plumber began our plumbing services & supplies in 1977. Our dedicated plumbers service both residential & commercial clients across Prince Edward Island, so no job is too big or too small. Between our certifications and experience, we are the most trusted source of plumbing professionals on the island!
Mr. Plumber has the team of professionals you can trust to react quickly and effectively to your situation.
Appliance & water installations
Open Summer homes & cottages
Close Summer homes & cottages
Submersible/jet water pumps installation & repairs
Sump pumps installation & repairs
Repairs to leaking or blocked pipes
Water meters repair & installation
Water softeners & installation & repairs
On-demand water heaters & installations
Broken sewer lines & flush valves
Conduct plumbing fixture repairs
Video inspection services
What to look for when hiring a plumber
How do you hire a plumber? It's always a good idea to ask friends and family for suggestions. We think this is an excellent approach to identify a good candidate or two.
Then the real filtering process (excuse the pun) is reviewing their experience. Review their certifications. Review the quality of their work. Ask them about examples of project completion timelines. Always, research their Plumber's License, Insurance, and ask for Certifications!
Ask Mr. Plumber over for a free estimate on your next plumbing project!
Awesome deals just for you!
Check out these promotions from our partners.
We're super certified!
We're literally tripping over them. It's ridiculous.
Hi Grant: I want to take this opportunity to let you know that we are very pleased with the workmanship and manner in which all the work was done for us in January. All of the Tradesmen involved, Elric MacDonald, Jeremy Doucette, Glen Roberts as well as Grant Smith and Don Proude at Loyalist Marble were most helpful in helping us choose our fixtures and making sure the work was completed as efficiently as possible. Thank you for all your help.

Sincerely, Don Webster

Hi Grant: Just to let you know that Wayne Huston came today (Friday) and explained the in-floor heating system to me. He was very helpful and now- for the first time- I feel very much at ease with our heating system. As indicated to you before, we will call Mr. Plumber should we ever need help with any of our heating or plumbing needs. To date your staff has been both courteous and competent, and we are well satisfied.

Regards, Michael

Hi Blair….I just wanted to let you know how impressed I was with Jason Laybolt. I have never worked with him before. We cut the floor at Kays Brothers yesterday and as expected, we cut a bunch of heating lines and a few Heating Mains. Jason had it all patched and heat back on at 4.30 pm. I was in this morning and no leaks. Building is heating fine…..another quality job by Mr. Plumber.

Austin MacDonald